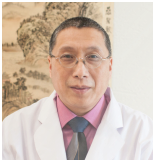 Hi, I'm Sean燊 Tsang曾. At my clinics, I apply a natural, ancient (曾) medicine which has been in my family for three-generations to help promote and maintain your health holistically.
For those who have a health setback, Acupuncture (aka Dry Needling) and Chinese Herbs can provide a highly effective way to both relieve symptoms and correct the underlying causes without harming the body's integrity. For those who are not hindered by any diseases and discomfort, these natural medicine treatments can help better balance a person's mind, body and spirit and hence achieve a higher quality of life. The first step towards optimal health is to have a good understanding of your own conditions. I invite you to
make an appointment for a consultation
with me today. The consultation will help evaluate your health conditions from a Traditional Chinese Medicine perspective, including the legendary pulse reading. This is an opportunity to experience real acupuncture. It will only take one treatment to tell if my acupuncture will work for you.
I'm a third-generation and a NCCAOM board certified oriental medicine practitioner (Acupuncture and Chinese Herbology). I was classically trained in Acupuncture and Chinese Herbal Medicine by my parents in China and Hong Kong. I received my masters in Oriental Medicine in US. I can speak with you in Mandarin, Cantonese, English and even some Taiwanese. I specialize in treating all pain conditions including back pain and arthritis. My other specialty is treating a variety of internal medicine conditions such as acid reflux, vertigo, fertility, and seasonal allergies. My passion for natural healing and skills to deliver results will serve you well.
To gain a better perspective in Chinese Medicine, you may find the
World Health Organization Director-General's speech
interesting.
---