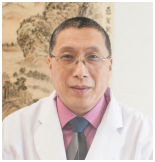 At Tsang Acupuncture & Wellness Center, we apply a natural medicine which is 5,000 years old to help promote your health and maintain your wellness holistically.
For those who have health setbacks, Acupuncture and Chinese Herbs can provide a highly effective way to both relieve symptoms and correct the underlying causes without harming the body's integrity. For those who are not hindered by any diseases and discomfort, these natural medicine treatments can help better balance a person's mind, body and spirit and hence achieve a higher quality of life. The first step towards optimal health is to have a good understanding of your own conditions. We invite you to
make an appointment for health consultation
with us today. The consultation will help evaluate your health conditions from a Traditional Chinese Medicine perspective. The clinic offers reasonable fees and result-oriented treatments.
Sean Tsang, the chief acupuncturist and herbalist at the clinic, completed his masters at the Midwest College of Oriental Medicine in Chicago. He studied Liberal Arts, Computer Science and Physics at Marquette University, Milwaukee. He did his matriculation study in Hong Kong. As a native of Manchuria and a third generation Chinese Medicine practitioner, he grew up with acupuncture and Chinese herbs. Sean Tsang is fluent in Mandarin Chinese, Cantonese and English. He specializes in treating all pain conditions including back pain and arthritis. He works with many patients with digestive issues and seasonal allergies. His other focus is women's health. He received his additional pain specialty training at Foshan Jianxiang Hospital in Canton, China. Sean Tsang's passion for natural healing and focus on result will serve you well.
---