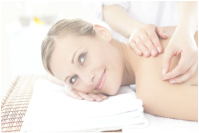 Testimonials
"I have been struggling with my vertigo and tinnitus for quite some time. With a course of acupuncture treatments and Chinese herbs, I rarely experience them any more." ~ Will H.


"Bloating and night sweat has been problems for me a quite a while. It's uncomfortable and embarrassing. With the herbal and acupuncture treatments that I received from Dr. Tsang, I'm back to my normal health again." ~ Debbie S.

"I couldn't sit through my classes due to my back and neck pain after I was hit by a car while I was riding bike. My physical therapist referred me to Tsang Acupuncture for further rebab. Dr. Tsang has help put me back together. I can now enjoy pretty much everything high school has to offer!" ~Annie K.

"I came to Tsang Acupuncture for seasonal allergy prevention. It worked. I didn't have to suffer from congestion and drowsiness this fall as I usually did. How wonderful!" ~Chi S.

"My husband and I were trying to get pregnant for over a year. We were working with a fertility specialist and decided to incorporate acupuncture as well. My OBGYN said she's heard of patients having luck with acupuncture so we thought we'd give it a shot. My cycle had become irregular, but with acupuncture, it started becoming regular again, and soon after, a positive pregnancy test! Sean was very accommodating and attentive and didn't push anything that was unnecessary. I would definitely recommend him. My only regret is not starting acupuncture sooner!" - Stephanie C.

"I had TMJ problem for many years. I didn't want to have surgery. A friend referred me to Tsang Acupuncture. My jaw started to feel better only with one treatment. After a short course of acupuncture therapy, my jaw now was able to open and close very nicely. The headache and neck pain associated with my TMJ were gone. Life is good!" ~Mary L.

"My energy level has been restored. Coughing is gone. And no more allergy symptoms! We're glad to rediscover acupuncture!" ~Y. Liu

"I am so happy to be able to gradually lose 15lbs without going through starvation or any dramatic dietary change. I'm ready for Christmas." ~J.G.

"I was told that I need to have knee replacement surgery done because it is bone-on-bone due to arthritis. I am so glad I sought acupuncture treatment first. I'm now able to walk a long distance without pain and not getting up with that stiffness. Miracles do happen. Thank you, Sean!" ~Patricia S.

"I can't remember the last time I could bend down with just one knee. With acupuncture and natural supplements, my bones have gotten much stronger. I don't need to have an X-ray to tell my osteoporosis condition has much improved. " ~A. Gehl

" My right hand always gave me pain and stiffness due to arthritis. With just a few acupuncture treatments with Dr. Tsang, the persistent pain has gone down significantly and I can start using my hand again. I'll definitely continue with my treatments." Bruce Y.

"Much less hot flash just after just a few sessions of acupuncture treatment. Night sweat has also gone down." ~ R. Williams

"Acupuncture has helped improve my athletic conditioning." ~ R. Taylor, basketball coach

"I'm pregnant!" ~ Stacey T. "Me, too!" ~ Chrissy F. "Me, three!" ~ Stephany T.

"Detailed and enlightening." ~ R. Howey

"Acupuncture has grown on me. My back is turning a hundred years old and still going strong! What arthritis are you talking about." ~ Tom W., centenarian.

"Your treatments proved miraculous! I had years of physical therapy and numerous medications. Nothing was providing serious relief. Much of my sciatic nerve pain is now gone with acupuncture." ~ Betty L.

"We have returned from our trip to Mexico and I have good news to report. The treatment you gave me allowed me to do as much walking as I wanted-even on the pebbled beach." ~ Tom S.

"The healing energy at the Tsang clinic is amazing. I can't believe my frozen shoulder is moving freely again." ~ Alice B.

"Nothing has helped my asthma so much. The acupuncture treatment allowed me to breath again! Thank you." ~Chuck T.

"I was so depressed about my knee pain. With your acupuncture treatment, I am now able to run again. I'm hoping to make my way back to the state league this year again." ~ Rose W.

"My bloating has much improved. I don't have to run to the bathroom so often. I lost two pounds after my very first acupuncture treatment. It's good stuff!" ~ Kate W.

"Thank you for your hard work, your wisdom and inspiration!" ~ Anna S.

---